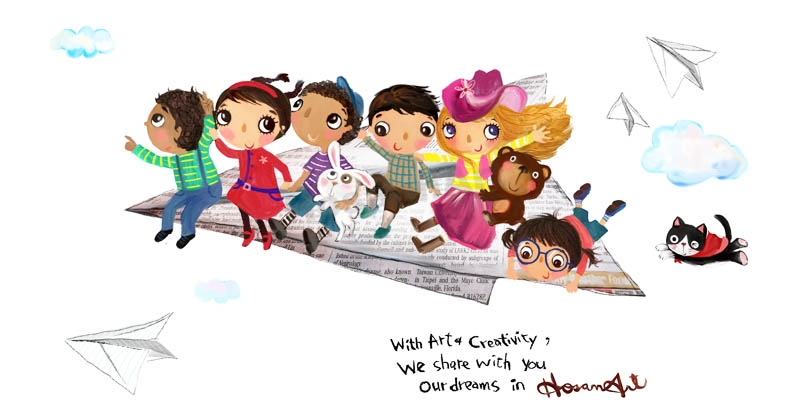 Loved for its distinct style of drawings and memorable designs, HosannArt carries its original brand name as an Art licensor, and merchandising our designed bags, accessories and gifts.
Our works are created by the Art team of HosannArt. Each of our Artists have our very own unique styles in artistic representation. Through its artistry, we portray passion, courage, perseverance, and vision.
Childlike and loveable, our cheerful Art and messages of hope bring much joy to many customers.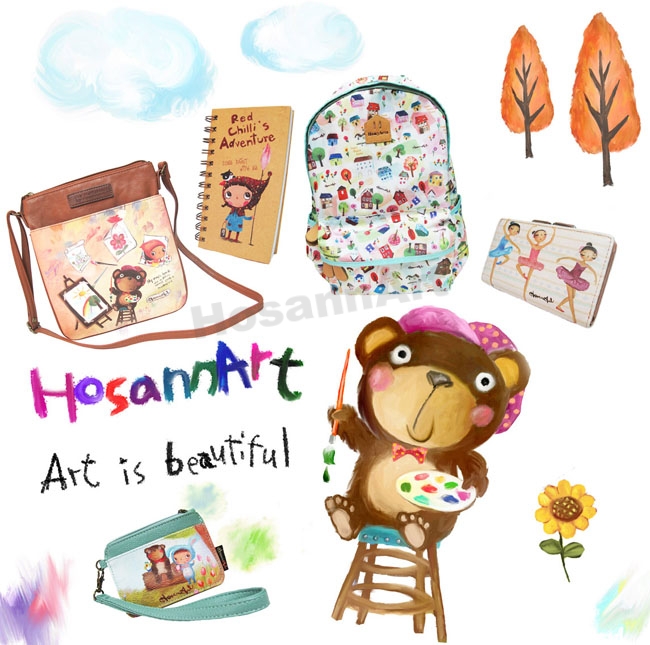 透過繪畫風格和色彩,本公司希望傳遞『堅持夢想』的生命動力,並分享『欣賞和珍惜』的樂觀態度,這些都是我們一群熱愛美術工作者的創作原動力。HosannArt以美術創作為特色主題,創造色彩。以幸福和盼望的形象,展開商品授權業務,深受顧客喜愛。